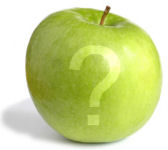 Frequently Asked Questions
The FAQ section is here to clarify answers to some commonly asked questions.
General
I just registered and I cannot login. Also, no one is responding to my Email!
Please check your email spam folder or white-list "@mylessonplanner.com" emails in your Email account. Email is our primary method of communication, so you need to make sure they aren't getting blocked on your end. If you have checked your spam folder and whitelisted our email account and you still haven't heard back from us, you can call the following number with your Account and Billing questions - leave a message with your Name, UserID, your Phone Number and a brief message explaining the problem and one of our billing account representatives will call you back. Please note, this number is for Billing Account questions only. You should email us if you have any technical support questions you need answered: (888) 414-3871
Can I have recurring tasks automatically appear on my calendar and plans; like duties, etc?
We do not currently support recurring calendar events. However, this feature may be added in a future update.
State Standards
Can I request additional standards?
Yes! Simply provide us a link to the PDF/DOC/Website or other electronic format for your requested standards and data-entry staff will get them loaded for you.
Do you support my State Standards?
Yes! We support all United States Standards Nationwide. We also have standards for Canada and Australia as well. We have the capability to load any set of standards that you request.
Purchasing, Subscriptions, and Pricing
Can I get help creating my customized template in My Lesson Planner?
Absolutely! There is no cost to our teachers for asking for that service. You just send us what you are currently using to plan lessons --an image, an Excel spreadsheet, a Word document, or simply a description in an email-- and one of our Customer Service Team members will create a template for you, and help you to tweak it, so that it is just right for you. Our Customer Support Team Members are current or former teachers who have used or currently use My Lesson Planner to plan lessons. We are the experts, so let us help you!
Is there another way to pay for my subscription to My Lesson Planner without going through PayPal?
Yes! If you would like to pay for a yearly subscription to My Lesson Planner you can pay by check for the discounted price of $89. You will need to send your check, along with a first and second choice for your user-name, and the state where you teach, to : My Lesson Planner, PO Box 11624, Fort Smith, AR 72917. We will set up your account for you, and notify you when your account is set up with a temporary password. If you need a receipt for reimbursement from your school or district, just email us.
Can an individual teacher purchase My Lesson Planner?
Yes! Even if your District or School isn't currently using My Lesson Planner, you can still purchase an individual subscription. You will have access to all the same great features.
Do you offer a free trial on your software?
My Lesson Planner does not offer trial periods on our software. However, we offer a low monthly subscription price and our no-commitment model allows you to cancel your subscription at any time. We work closely with our Teachers to make sure our software is meeting your needs, so please don't hesitate to contact us if you need a little help getting started.
What if My Lesson Planner doesn't meet my specific Lesson Planning needs?
First, start by contacting our Support staff using the "Contact Us" tab. Teachers who are new to our software often miss the features that can me most helpful to them. Our Customer Support Team will help you to learn the shortcuts and show you the features you may have missed. If you need something we don't currently offer, send us an email and ask if it can be added. Some of our best features come from Teacher Feedback and Teacher Requests. If we are unable to meet your needs and you find yourself completely unsatisfied, you can cancel your subscription at any time simply by canceling your automatic payments through PayPal. These are the instructions for canceling your auto-payments through PayPal: follow these instructions to cancel your auto-payments with PayPal: 1 Go to: https://www.paypal.com/us/cgi-bin/webscr?cmd=_ap-manage-preapprovals 2 Log in to your PayPal account. 3 Click View the Agreement next to the merchant agreement you want to cancel. 4 Click Cancel or Cancel Automatic Billing and follow the instructions listed there. Since MyLessonPlanner.com is offering non-tangible, irrevocable, digital goods and services; we do not issue refunds.
Lesson Planning
Can I copy or move my Lesson Plan's to different days?
Absolutely. We offer several Date Management features to help you in this regard. Using the Calendar Workspace, you can simply Drag & Drop a Lesson Plan to move it to a different day. You can also hold down the "control" key on your keyboard while you Drag & Drop to have it copy that lesson plan. There are also Date Management Features to allow you to specify an exact Date to Copy or Move the Lesson Plan, as well as a "Bump" feature that allows you to move all lesson plans in succession forward one single day.
How do I print my Lesson Plans?
Like all web pages on the Internet, simply click the "Printer" icon on your Browser's toolbar. You can also usually find the "Print" option in your browser under the "File" menu option. You have complete control over whether the lesson plan should print in color or black & white, fonts, font-sizes, margins, etc.
How do I add State & National Standards to my lesson plans?
First, visit the Preferences page and select which State Standards you wish to use. You can also specify if you would like to view the National Standards as well. Then, when you are editing your lessons, you can choose a standard from the "Tree View", or perform a "Keyword Search" to find the standards you wish to attach. Simply click the SLE and it will attach to your Lesson Plan.
How can Lesson Plans be viewed from the calendar in My Classroom Connection?
Lesson Plans do not automatically show up for public viewing in "My Classroom Connection" - you have to specifically allow them to be viewed. For Lesson Plans, click the "Padlock" icon on your Lesson Plan toolbar to establish Public Access for an individual Lesson Plan. You can choose how long it is available for public viewing, and you can even enter an optional passcode that will be required to view the Lesson Plan.