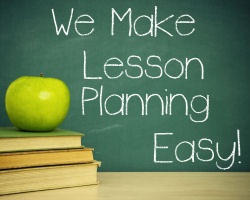 My Lesson Planner Images, Screenshots, and Examples

Here are just a few examples of some of the lesson plans our teachers are creating. These examples are all using the "Sunny" theme. We have many, many themes to choose from to fully customize the look of colors, fonts, and layouts of your lesson plans.
We have also included screenshots of some of our many features to give you an idea of what it's like to use our program.
Includes all these great features!
GANAG Format Lesson Plan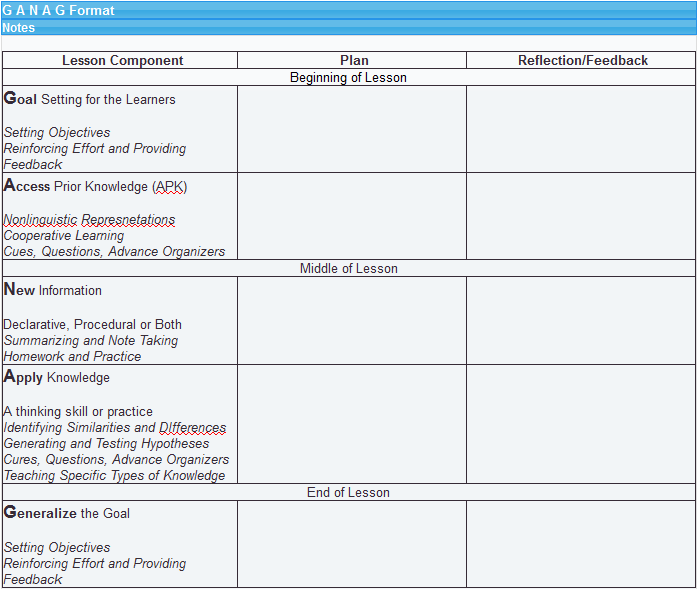 Daily Lesson Plan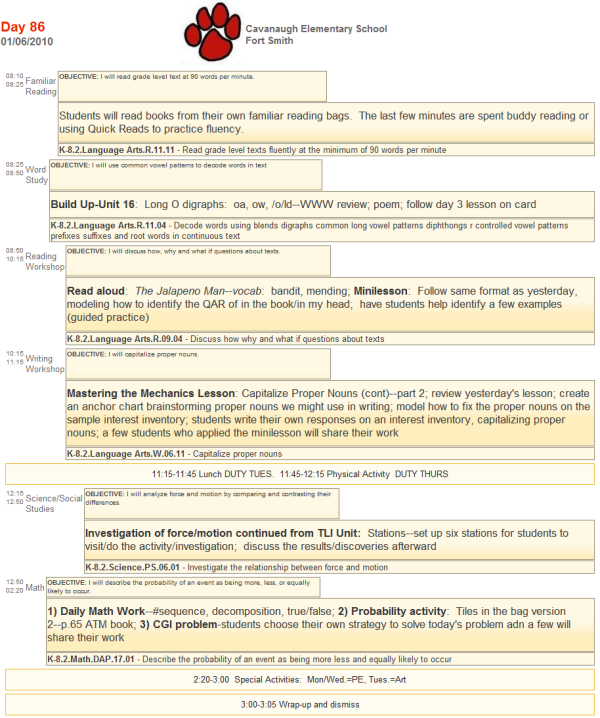 Subject Lesson Plan Examples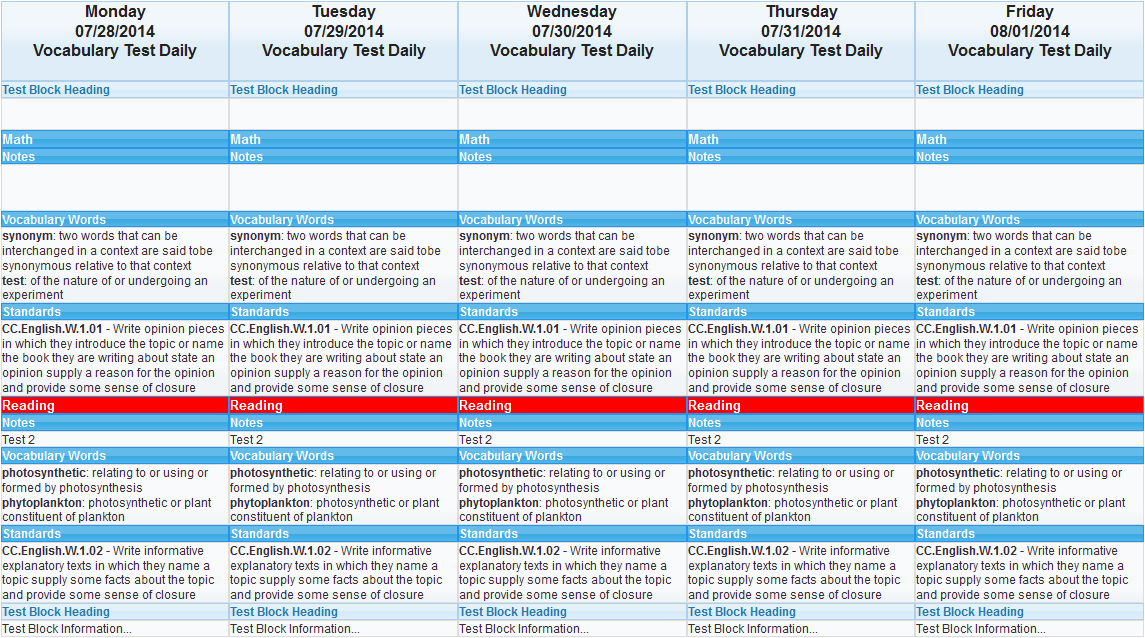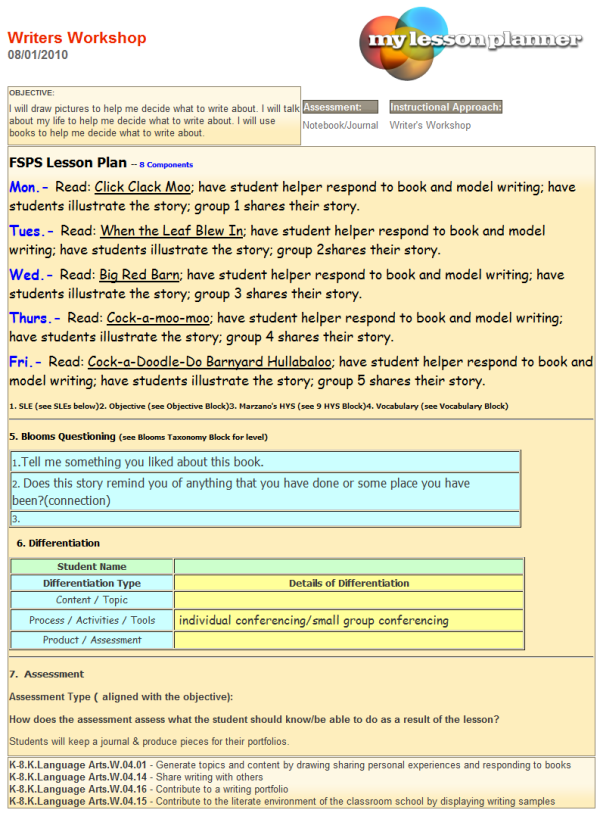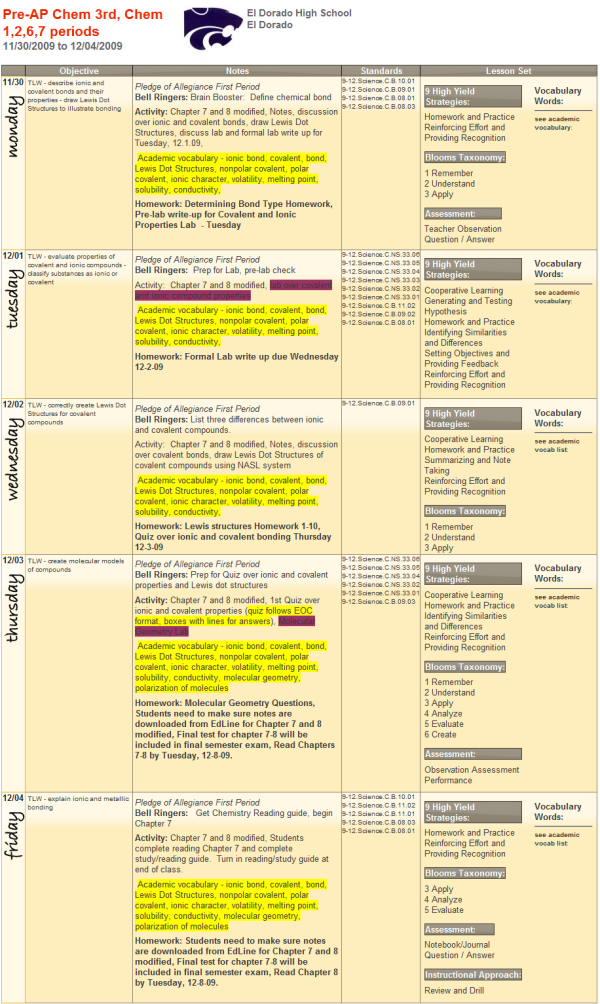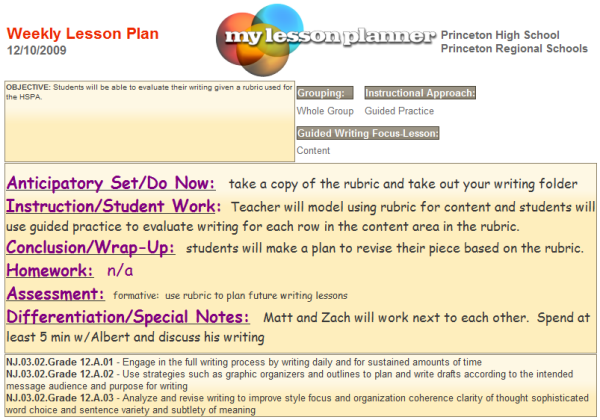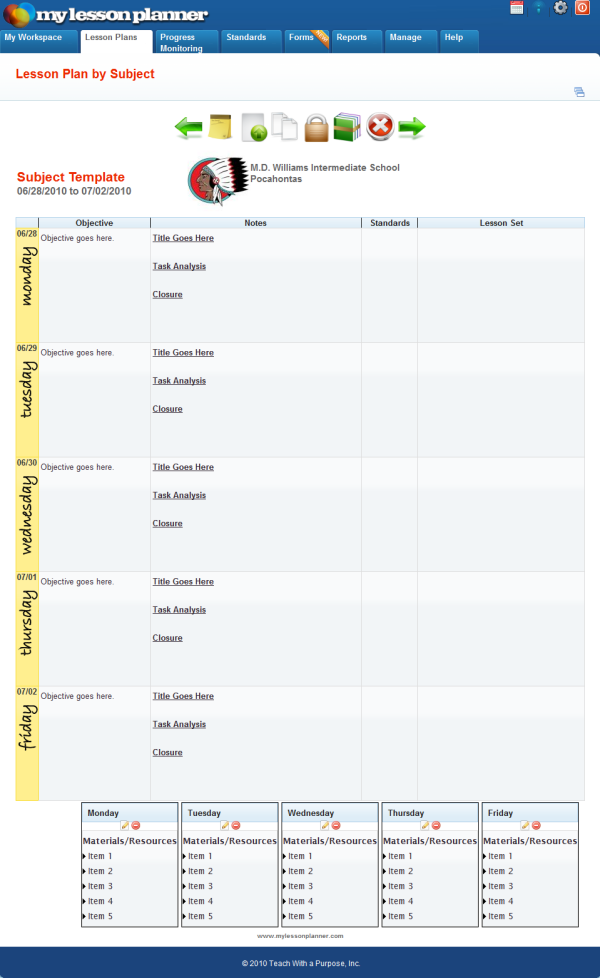 Various Features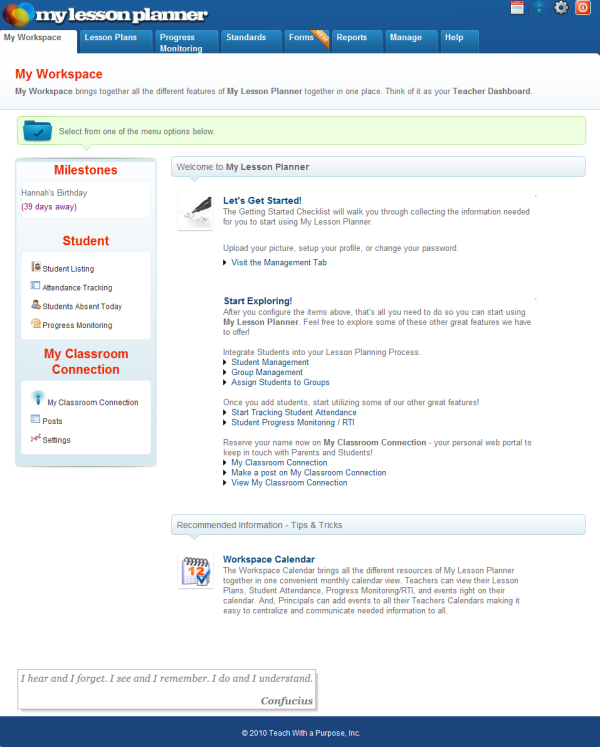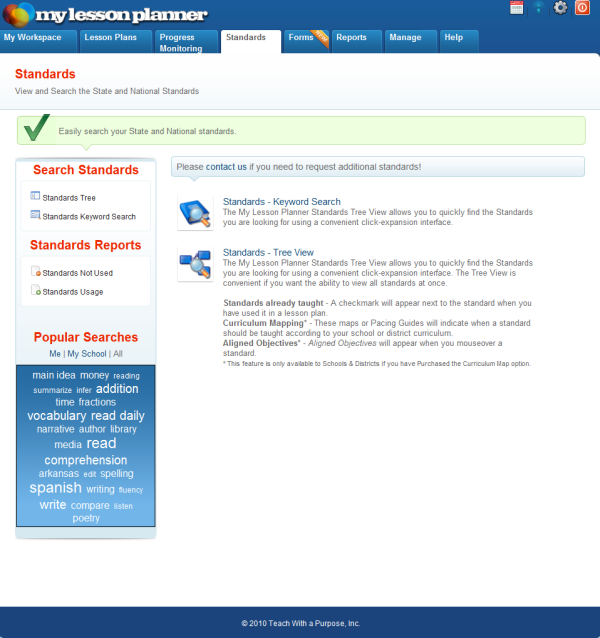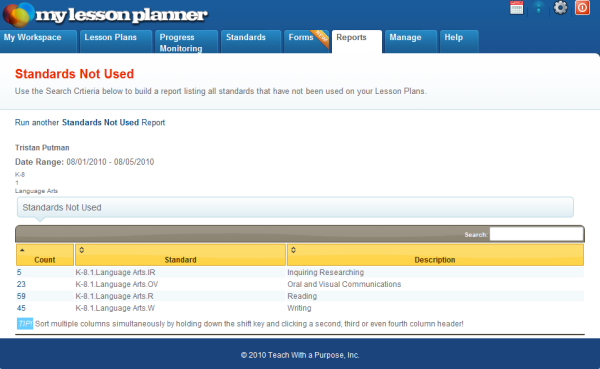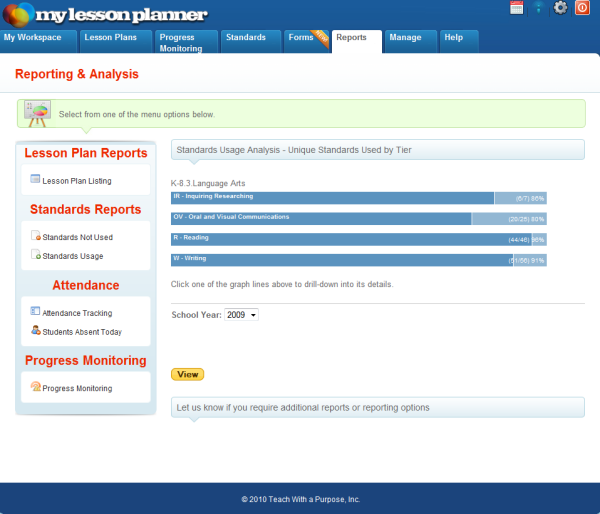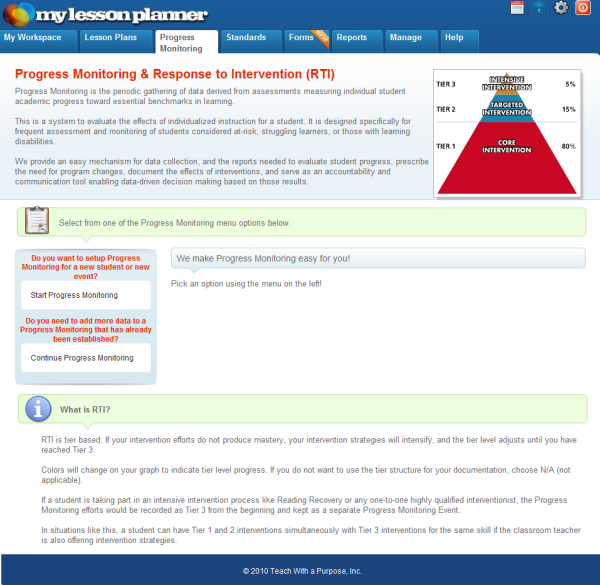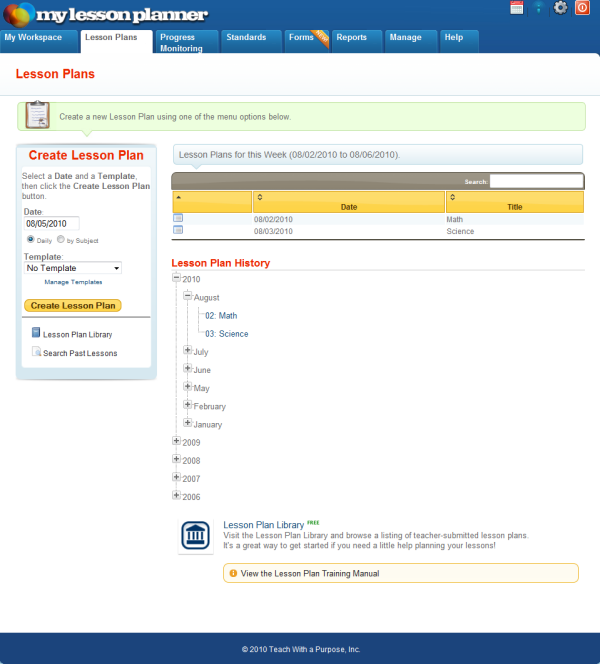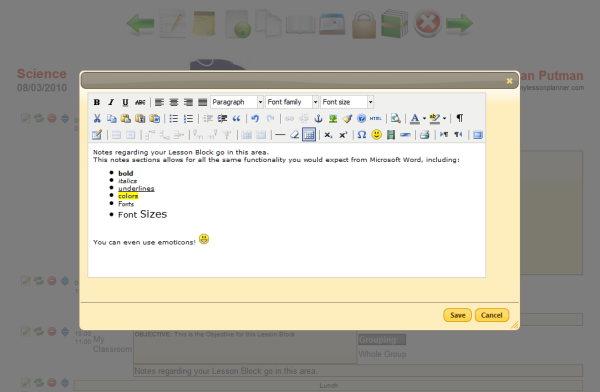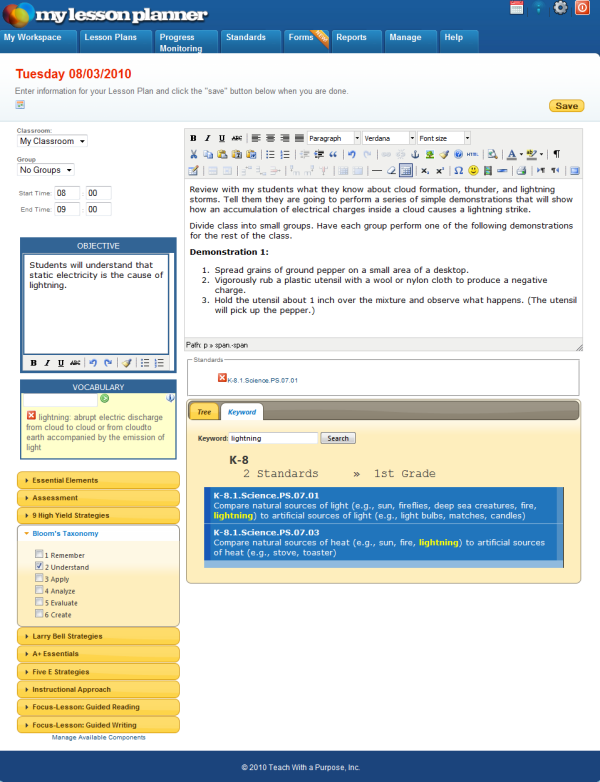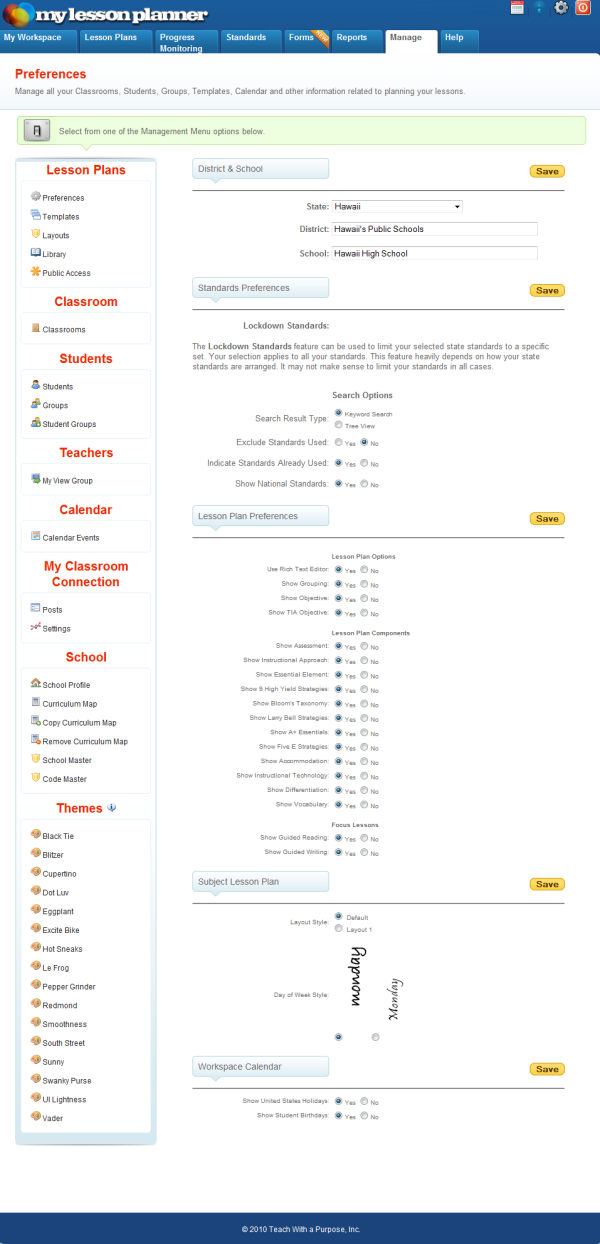 TOP