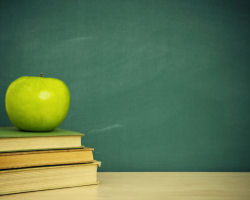 Training Manual

The Training Manual is your go-to spot when you are getting started. We have created these tutorials to walk you through every step of the way. The box on the left includes your training topics, and you will want to take a look at each page. So, grab your favorite beverage, and let's get started!
Select from one of the following Training Areas.
Getting Started
My Lesson Planner is web based software. All you have to do to get started is open a web browser and type:
www.mylessonplanner.com in the URL address bar.
We recommend Mozilla Firefox or Google Chrome when using our website. Be sure and make sure you have the most up-to-date web browser by visiting this website, which also provides download links to Firefox and Chrome as well: whatbrowser.org
Although we attempt to support a wide variety of web browsers such as Internet Explorer, Google Chrome, Safari, and Opera - you may experience mixed results using them.
Just let us know if you experience any problems.
My Lesson Planner Support Staff
TOP